Talk Tuesday: Tech/Start-ups/Venture Capital edition
Tuesday, March 29, 2016

@

6:45 – 9:45 pm
Wells Fargo Learning Center
Madison Conference Room

  150 E 42nd Street

New York, NY 10017
NAAAP-NY
is pleased to partner with
Asian Connection, Wells Fargo's Asian American affinity group,
to bring to you our next
Talk

Tuesday
event.
Talk Tuesday is professional development series that connect top local executives from various industries in a fireside chat to share best practices, advice and experiences. After the panel discussion, attendees will have an opportunity to network with panelists in an intimate setting.
Join us for a special edition of Talk Tuesday (Tech/Startup/Venture Capital)where we bring 4 startup CEOs, 1 venture capitalist and a Miss Asian America to moderate this soon to be sold out event. You would not want to miss this.
Beer/Wine and light refreshments will be served.
Early bird price: Members – $15
Early bird price: Non-members – $25
(early bird ends on

Monday, 3/21

) 
****
Regular price: Members – $20
Regular price: Non-members – $30
****
MEET OUR MODERATOR:

 Stephanie Lin is proud to represent Women in STEM as Miss Asian America 2015-16. She is currently also acting spokesperson for the Tainan Earthquake Relief Fund, and Host and Producer of Sandbox, a YouTube series that profiles entrepreneurs and founders. Prior to her stint as Director of Marketing at 500 Startups, Stephanie managed branding, vendor and licensor relationships for top-
grossing games at Kabam. Prior to gaming, Stephanie was a news producer for NBC 4 and NBCNewYork.com, and also held positions at
Saturday
Night Live, the TODAY Show and CNBC's Fast Money. She began her career as a production and administrative assistant to Diane Sawyer and the ABC 20/20 team.
MEET OUR PANEL:
Bob Wu, CEO and Co-founder of Teleport and Venture Partner with Social Starts. Bob is currently the CEO and co-founder of Teleport, one of the first companies built on Uber's API. He is also a Venture Partner with Social Starts and was previously the Lead Partner. Social Starts is a seed stage VC fund that invests in companies like Mashable, Boxed, Greenhouse, Elite Daily, SimpleReach, and Grovo. Before that he worked at Ziff Brothers Investments in a variety of roles across different groups including Family Office, Private Markets & Strategy, and Executive. Prior to that he worked as an investment banker in Shanghai, China structuring pre-IPO technology companies. Bob is the co-founder and former President of Taiwanese American Professionals – New York (TAP-NY) and also the former President of Taiwanese American Citizens League (TACL). He has also held non-profit board positions with Amigos de las Americas – NY Chapter as well as Council of Urban Professionals (CUP). In his free time he teaches financial literacy to high school students through Junior Achievement (JA). He holds a BA in International Relations (Global Business) from the University of Southern California.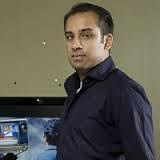 Neal Shenoy, CEO & Co-Founder, Speakaboos and Founding Partner, [212]MEDIA. Neal is CEO & Co-Founder of Speakaboos, an award-winning mobile education platform that motivates young children from PreK – 3rd grade to read. Neal is responsible for assembling team with deep industry expertise across organizations such as Nickelodeon, PBS Kids, Scholastic, Barnes & Noble, Hasbro, Pepsi and Mattel. Neal is also a Co-Founder of Saavn, the largest digital service for South Asian music in the world, whose investors include Tiger Global, Bertelsmann and Liberty Media. Saavn was recently chosen by Forbes as one of the most promising U.S. companies. Saavn has the broadest music catalog in the industry across 900+ record labels and 28 languages, reaches over 20MM consumers on web, mobile and social platforms and is built on proprietary technology for search, play, recommendation and personalization. Neal is a Founding Partner at [212]MEDIA which builds consumer media ventures in fragmented markets alongside major media companies. In addition to Saavn, Neal co-founded each of the [212]MEDIA portfolio companies. [212]MEDIA and its ventures have been profiled in the Wall Street Journal, NY Times, TIME, Variety, MSNBC and CNN for their innovative approach to building industry-leading ventures.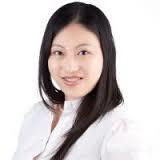 Sally Wang, CEO and co-founder of DocFlight. Sally (Yuanheng) Wang is a health tech entrepreneur and multidisciplinary IP & Regulatory lawyer, with an interdisciplinary career in healthcare that spans law, policy, business, science & technology. She is the CEO & Co-founder of DocFlight, an international telemedicine startup connecting Chinese patients with top US doctors. DocFlight is incubated at top the NY incubator, ERA, in a class of 11 companies selected from over 1000 companies. DocFlight is a partner of Microsoft, IBM, and Mt. Sinai Hospital, and various Chinese hospitals and healthcare institutions, and received high praises from many tech leaders, including former head of Google China, Kai-fu Lee, and YCombinator founder, Jessica Livington. Previously, she was Chief Strategy Officer, EVP of IP & Regulatory at a mobile health startup, valued at $100 million. She clerked for a Southern District of New York judge, practiced at a premier IP boutique, worked on healthcare issues of national importance at the US Senate Health, Education, Labor, and Pension Committee and the US Food and Drug Administration. Sally began her career as a business management consultant for the pharmaceutical and biotech industry. Sally received a joint JD/MPH from Harvard Law School/Harvard T.H. Chan School of Public Health, and A.B. in Biology, magna cum laude, from Harvard College.
Richard Liang, CEO and founder of Preo. Preo founder and CEO Richard Liang is a native New Yorker who was raised in Brooklyn and started developing businesses at age 14. After graduating from Stuyvesant High School, Richard studied mathematics and finance at the University of Michigan. After graduation, he landed a position at an investment banking firm before moving to investing with a private equity firm. The world of banking and finance offered security but little inspiration, prompting Richard to attend Columbia Business School. It was here that he developed his passion for businesses, and it was at an innovation event that he was inspired to develop Preo.
Shawn Cheng, Principal at Vayner/RSE, Venture Capital. Shawn Cheng is a Principal at Vayner/RSE, Gary Vaynerchuk's venture capital firm. Vayner's focuses early stage investments for startups in need of strategic guidance in marketing and storytelling. Prior to joining he worked in Digital Strategy, Digital Advertising, Social Media and Search at BBDO, Razorfish and VaynerMedia for 10 years. He has also been working with startups for over 5 years and helped to build dozens of brands such as, Mondelez, GE, Starwood Hotels and Victoria's Secret. Originally from California, he now lives in Brooklyn and is currently interested in virtual reality, esports and silver tech.