Time:
6:30 p.m. to 9:00 p.m.
Location: Capital One
 (Union Square Flagship Branch)
Light fare and refreshments will be provided
Pricing:
NAAAP-NY Member tickets are $15 with special access code
*Members should check their emails for the access code*
Non-Member tickets are $30 (includes one-year NAAAP membership)
NAAAP-NY and Capital One are partnering to host a Talk Tuesday on
Ad Tech and Digital Marketing on October 3, 2017
at the Capital One Union Square Flagship Branch.
The panel discussion will center around leveraging recent developments
in advertising technology and digital marketing to keep up and maintain
a competitive edge in a market where the way the public consumes content is constantly changing.
Edric Chan
Director of Inventory Partnerships
The Trade Desk
Edric Chan is the Director of Inventory Partnerships at The Trade Desk, one of the fastest growing demand-side platforms in the real-time bidding industry. Edric is strategic in the creation and continuation of supply-side partnerships, which help premium publishers connect with sophisticated buyers.
Additionally, Edric oversees The Trade Desk's industry-shaping publisher management platform. This interface allows advertisers to secure premium inventory through private marketplace packages. Along with emerging supply sources.
Edric is an adtech veteran, having previously served as Director of Programmatic Solutions at Time Inc.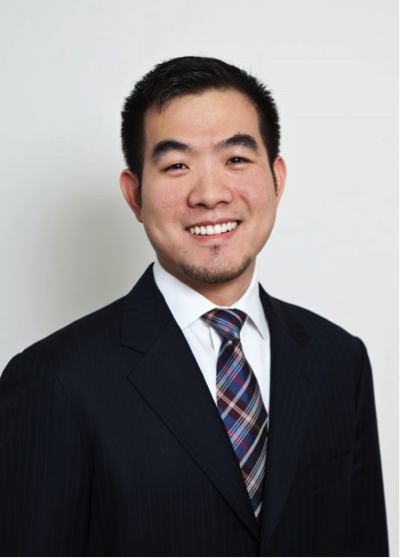 David Wong
Senior Vice President, Product Leadership
Nielsen Watch
David oversees product management for the Nielsen Marketing Cloud and Nielsen's digital measurement products globally, which includes Nielsen Digital Ad Ratings (Formerly OCR), Nielsen Digital Content Ratings, and Nielsen Total Audience products. Nielsen provides the industry's leading digital and total audience advertising and content measurement solutions – helping Nielsen's clients to understand the audiences reached by digital advertising and the audiences who view digital media content across the world.
Prior to joining Nielsen, David served as an Engagement Manager at the strategy consultancy, McKinsey & Company, where he led consulting teams to advise Fortune 500 clients on issues concerning strategy, new business development, and investment decisions. During his tenure at McKinsey, Mr. Wong focused on the retail, media, and technology industries, serving grocery retailers, electronics manufacturers, diversified media companies, and cable/telecom operators.
David holds a Bachelors in Applied Science from the University of Toronto, where he studied electrical engineering and applied physics. He has also conducted research at Canada's national particle physics laboratory, TRIUMF, on particle physics detector design and measurement techniques.
Megan Vandervort
Marketing Manager
true[x]
For the last five years, Megan Vandervort has led Marketing efforts on the East Coast for true[X], which is a technology and network that delivers advertising on-demand to consumers in an interactive environment designed to reduce advertising clutter. Previously Megan has worked in other aspects of advertising in sales and social media roles at Thrillist Media Group (now Group Nine Media) and Big Fuel Communications.
IG: @megvandervort
Meet our Moderator:
Sara Chen
Group Director of Digital Investment
OMD
As the Group Director of Digital Investment at OMD, Sara Chen leads the digital buying efforts for PepsiCo Beverages across the majority of their Trademarks and sub-brands.  Her enthusiasm for Pepsi is rooted in the diversity of its portfolio and its ability to keep her on her toes.  Whether she's crafting the latest Super Bowl Half Time Show strategy, or driving trial of new or LTO products, Sara adds a uniquely intuitive yet data driven perspective to all of her projects.  Prior to joining OMD, Sara spent six and a half years at MEC where she was the Senior Partner, Senior Director of Digital leading the eCommerce strategy for AT&T.
Sara's relationship with the media and entertainment field spans beyond her years agency side. As an R&B soul singer and former mtvU VJ on The Freshmen, this Princeton graduate began her foray into the music industry as a member of an all-female Asian American singing group having moved to Brooklyn during her Junior year of high school. In the time since, she's co-launched a record label, independently released four albums, and commanded the attention of the American television audience on CW's The Next.
please join us at Barn Joo for post-event networking with our panelists and distinguished guests! 
9pm-11pm @ Barn Joo (Private Room)
Drinks tickets will be provided to panel attendees.