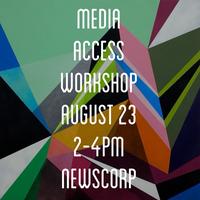 REGISTER HERE: https://aajamediaaccess2013.eventbrite.com/
Presented by the Asian American Journalists Association (AAJA), this free hands-on workshop will teach you how to get your news in the news. Learn from the pros on how you can enhance communication with the press. You will also get the rare opportunity to practice pitching your story and receive valuable feedback on your pitch.
This FREE event for the community is open to nonprofit organizations, community leaders, concerned citizens, or anyone looking to get their news in the news. You must register to attend.
If you do not have any media experience at all or if you are looking to pitch that story and get advice, you are encouraged to attend.
Light refreshments will be provided.
Moderator:
Richard Lui anchors NBC's Early Today and dayside MSNBC, where his focus is politics. Lui was previously at CNN Worldwide, where he solo-anchored the 10am edition of Morning Express and also anchored and reported for Morning Express with Robin Meade, CNN Domestic and CNN International. His community work includes ambassadorships with the Epilepsy Foundation, Plan International, and contributing columnist for The Seattle Times, San Francisco Chronicle, and Politico.
Panelists:
Ti-Hua Chang is currently a general assignment and investigative reporter for WNYW, the FOX affiliate in New York. Before joining WCBS in 2005, Chang worked as a general assignment/investigative TV reporter at WNBC-TV. Prior to that, he was the host of his own talk show, New York Hotline on WNYC-TV. Chang is also the recipient of the George Foster Peabody Award and the recipient of five Emmys, Press Association awards in Philadelphia, Denver, Detroit and New York, Edward R. Murrow, AP, and UPI awards. He is also the recipient of two AAJA television awards and also a NABJ award for the Medgar Evers Witness story.
Fred Katayama is an award-winning anchor, correspondent and producer at Reuters TV in New York. In his career spanning wires, magazine, broadcast/cable TV, and local/business/foreign news. He has worked at CNN, KIRO-TV, NHK, Fortune magazine, and the AP. He is a board director of the Japan Society and U.S.-Japan Council and a facilitator of AAJA's Executive Leadership Program.
Tim Scheld is Director of News and Programming at New York's WCBS Newsradio 880, a job he has held for the past ten years. Tim has had a 25 year reporting career working as a local street reporter in New York for both WOR Radio and WCBS Newsradio. Prior to taking the job as News Director at 880. Tim was also a National Correspondent for ABC News Radio.
Rajath Vikram  is the evening assignment editor at NY1 News. He has also worked at WPIX-TV and 1010 WINS radio is New York and is a graduate of Sarah Lawrence College. A New York native, he has covered Asian American issues ranging from the investigation into the death of Pvt. Danny Chen to push for South Asian representation in New York government.
Please check in at the lobby front desk and provide a valid ID. A NewsCorp security guard will escort you to the appropriate elevator. Special thanks to NewsCorp for hosting this event.